PRESS RELEASE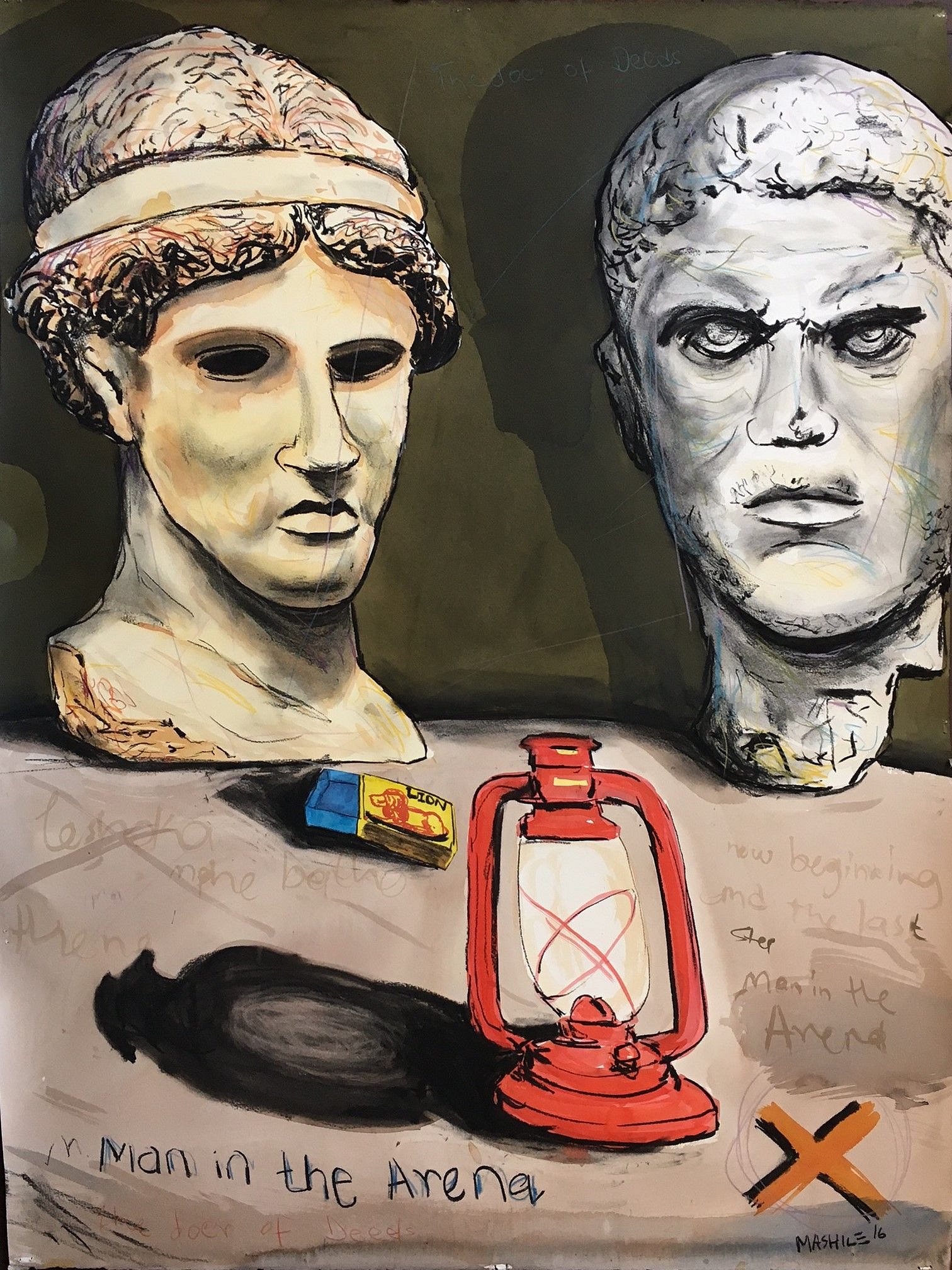 Colbert Mashile at 1:54 Art Fair : Man in the Arena
Oct 6 – Oct 9, 2016
Everard Read I CIRCA Gallery (Booth G19) will present a solo presentation by Colbert Mashile at this years 1:54 Contemporary African Art Fair at Somerset House from the 6 - 9 October.The exhibition includes 10 new works in charcoal, pastel and ink on paper.

Born in South Africa in 1972, Colbert Mashile has developed a unique iconographical language within South African art. His work is rich in symbolism and encompasses layers of socio-political and cultural commentary.

This new body of work reflects a confluence of narratives influenced by western classical art conventions on the one hand, and traditional African culture on the other.
Read the full press release here.