PRESS RELEASE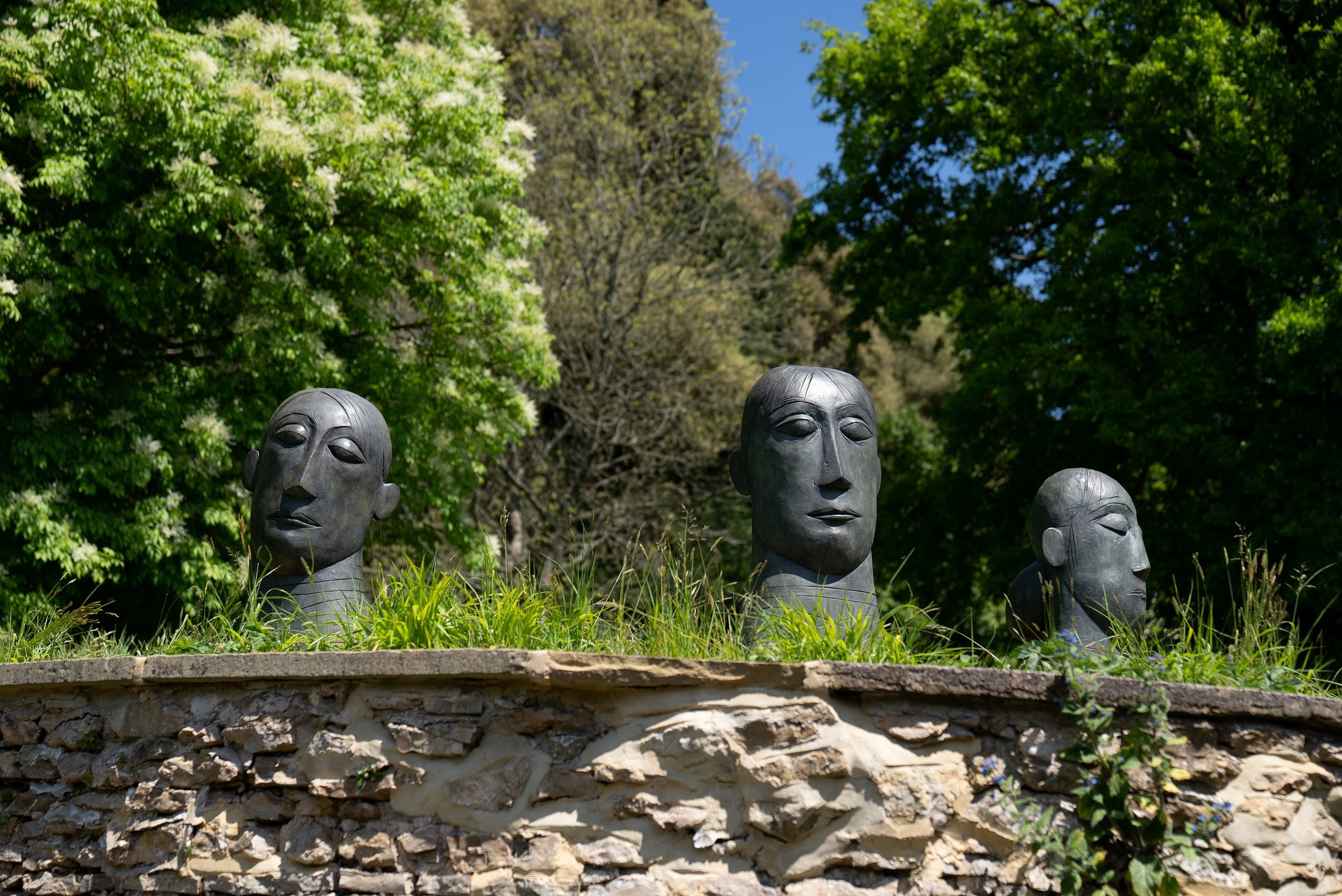 BRONZE, STEEL AND STONE | RIVERHILL GARDENS
Jun 1 – Sep 25, 2022
BRONZE, STEEL AND STONE
A SUMMER EXHIBITION OF CONTEMPORARY SCULPTURE PRESENTED BY EVERARD READ AT RIVERHILL GARDENS
JUNE – SEPTEMBER 2022
VIEW MAP | VIEW THE PORTFOLIO | +44 (0) 20 7590 9991
Everard Read is delighted to partner with Riverhill Himalayan Gardens this summer to present, BRONZE, STEEL AND STONE, an exhibition of contemporary sculpture within the 12 acres of historic gardens in Sevenoaks, Kent.
Built in 1710 on the site of a Tudor farmstead, the present house at Riverhill has been the ancestral home of the Rogers family for almost two centuries. Known for its beautiful and historic gardens and expansive views across the Weald of Kent, Riverhill was shortlisted for the Historic House Association Garden of the Year Award in 2021 and provides an idyllic natural setting for engaging with sculpture.
Everard Read has curated an exhibition to include bronze sculpture by celebrated South African artists Beezy Bailey, Deborah Bell, Guy du Toit, Speelman Mahlangu, Lionel Smit, and Florian Wozniak as well as work by British artist, Olivia Musgrave. The exhibition showcases monumental as well as mid-scale sculpture, presented across the gardens including the Walled Garden and amphitheatre, the Rose Walk and the Terraces.
Both Everard Read and Riverhill share a long history as family-run businesses. Established in 1913 in Johannesburg, Everard Read is among the oldest commercial art galleries in the world with exhibition spaces in London, Johannesburg, Cape Town and in the winelands of Franschhoek.
This outdoor sculpture exhibition continues the gallery's practice of presenting sculpture in spectacular landscapes where they can be appreciated in a natural setting.



Riverhill Gardens is open seasonally from 10th March to 30th October, Wednesday to Sunday (inclusive) and Bank Holidays from 9am - 5pm (last entry at 3pm.)
While visiting the exhibition we encourage you to bring headphones and enjoy our audio guide, this can be found via the link below: