PRESS RELEASE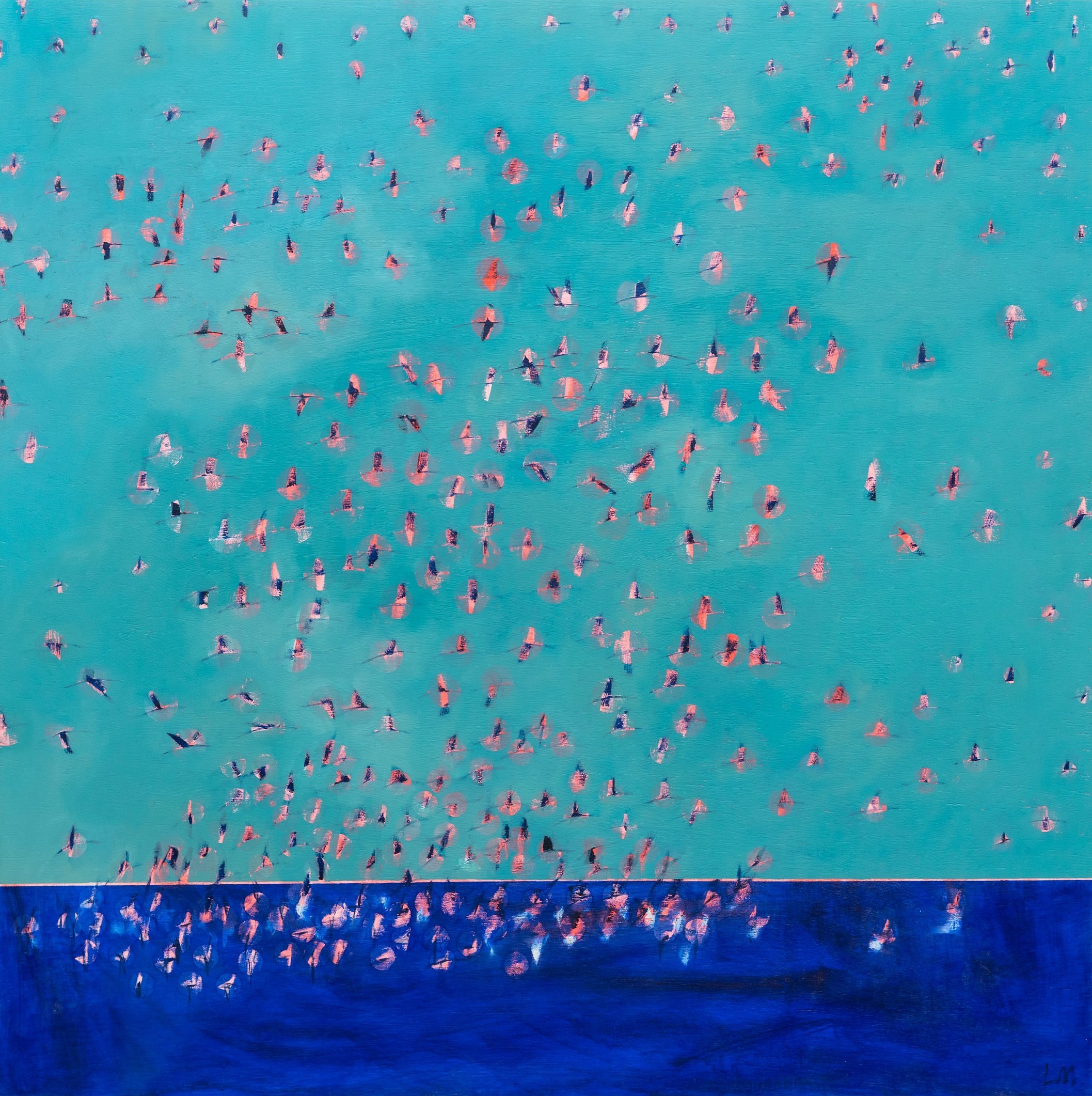 Louise Mason: Flight
Nov 17 – Dec 16, 2017
Everard Read London presents:

Louise Mason
Flight

17 November - 16 December 2017
Everard Read London presents Flight, an exhibition of eight new works by South African artist, Louise Mason.
Flight represents our ability to transcend earthly shackles. I look skywards at a swirling flock of birds, seemingly chaotic, yet perfectly choreographed in their unison, and I am lifted by their sense of freedom. Similarly, kite surfers abandon themselves to flight, and its potential reward of freedom, by harnessing the wind's unpredictable power.
This series of eight new works explores the dynamic relationship that exists between calm and chaos - and the sense of freedom that can result from embracing this apparent incongruity.
LOUISE MASON, October 2017