PRESS RELEASE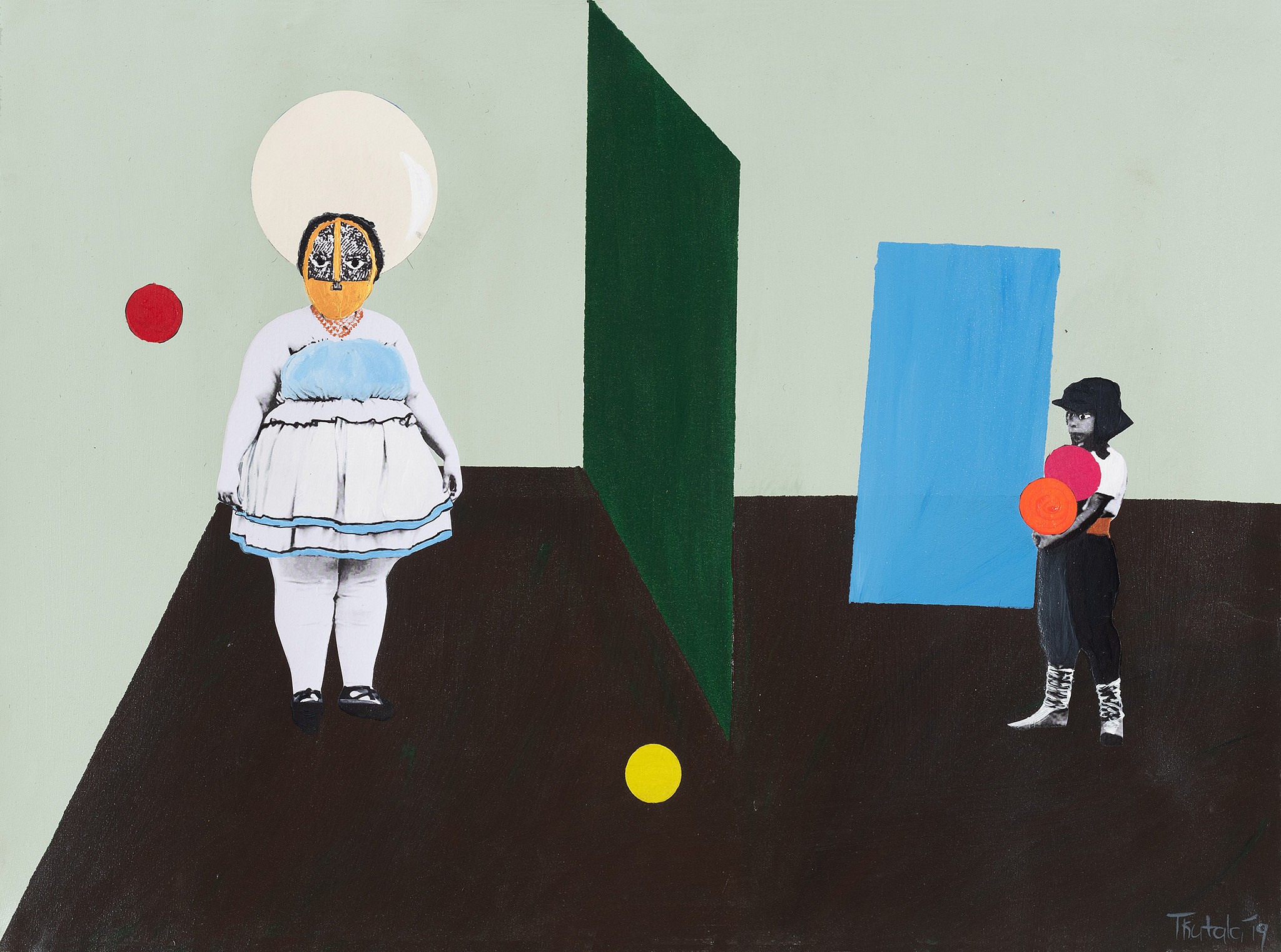 INVESTE CAPE TOWN ART FAIR
Feb 14 – Feb 16, 2020
Everard Read present at
14 - 16 February 2020
Teresa Firmino will be having a solo presentation at booth A11 and exhibiting a selection of works entitled Black Melancholy / Negotiating Trauma.⁠
⁠
This exhibition explores the ways in which Firmino negotiates trauma both personally and collectively in her everyday life. The paintings are constructed scenes of the past and present, which are sometimes intertwined. Firmino collects images from magazines, newspapers, historical documents as well as social media and places them in colourful, box-like stages. This creates surreal, baroque scenes which take place in tightly-confined interiors, where the characters have the opportunity to re-enact their stories or construct new ones. This process allows Firmino to create alternative past, present and future narratives of Africa, thus rebuilding her own archive of African history. ⁠
Main Section booth A9 includes the following artists:
Andrzej Urbanski, Barbara Wildenboer, Beezy Bailey, Brett Murray, Dylan Lewis, Deborah Bell, Blessing Ngobeni, Faith XLVII, Elize Vossgätter, Caitlin Warther & Wendy Dixon, Matthew Hindley, Michael MacGarry, Paolo Bini, Turiya Magadlela, Nigel Mullins, Norman Catherine, Ricky Dyaloyi, Liza Grobler, Lionel Smit and Sipho Mabona.