PRESS RELEASE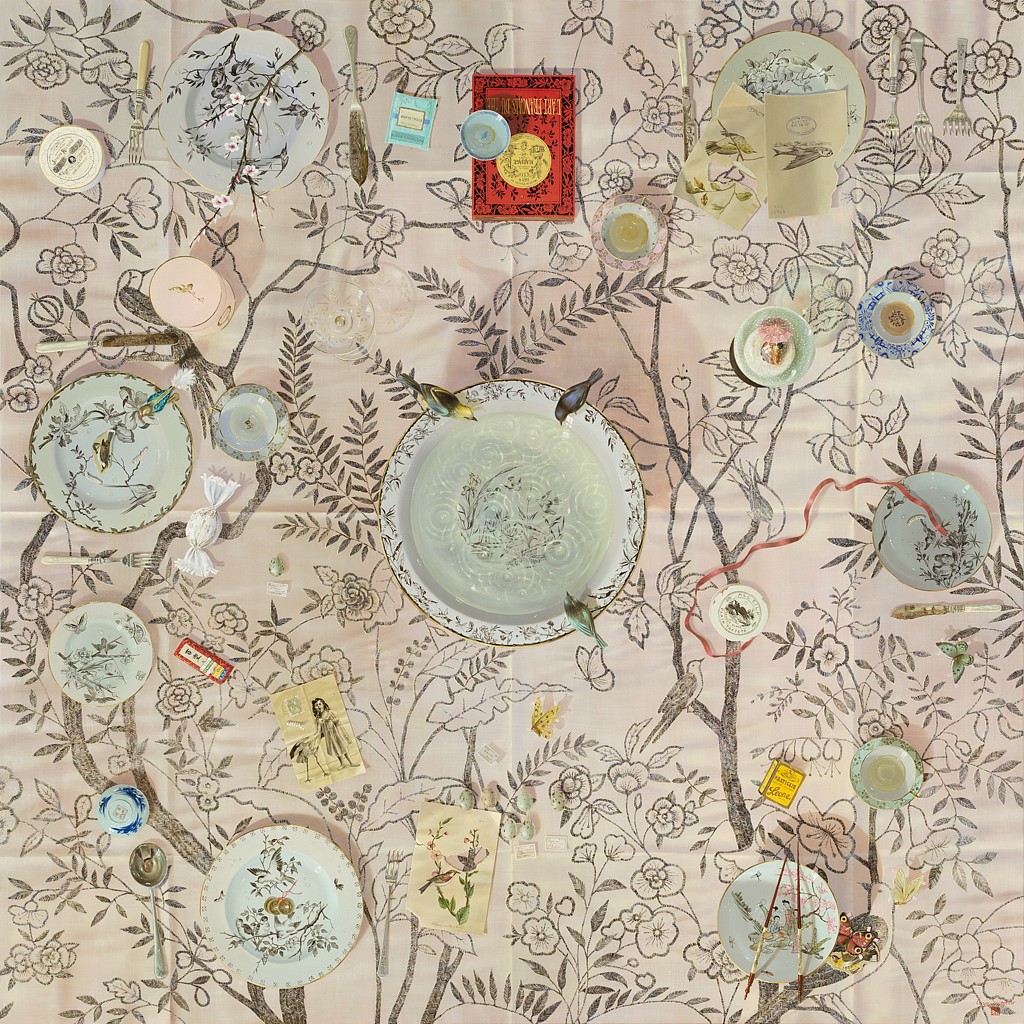 Caryn Scrimgeour: A Word is Not a Sparrow
Nov 15 – Dec 16, 2019
Everard Read London presents
Caryn Scrimgeour: A Word is Not a Sparrow
15 November - 16 December 2019
Everard Read London is pleased to present a solo exhibition of oil paintings by South African artist, Caryn Scrimgeour. This new body of work entitled, A Word is Not a Sparrow, was completed over the past 18 months and several of the works were inspired by the artist's recent travels in Japan.
Taken from a Russian proverb, the title of the show refers to the indelible permanence of a spoken word. "A word once uttered can never be taken back; instead it floats forever within our memories," notes Scrimgeour.
Scrimgeour's paintings are obsessively immaculate – a manifestation of intense attention to detail and an extraordinary command of her palette. Her table settings intrigue and fascinate by juxtaposing fragile and precious curios with commonplace objects, each exquisitely rendered.
Rich in symbolism, her work is reminiscent of still life paintings from the Dutch Golden Age. Scrimgeour uses ephemeral objects – butterflies, blossoms and fruit – to remind us of our fleeting existence.
The absence of humans – aside from the occasional reflection of the artist – makes these works all the more poignant, as do the unlikely protagonists: the harlequin collection of delicately-patterned china; the bone-handled cutlery alongside disposable chopsticks in their paper wrapper; the lavishly painted teabag; the burnt match; the glistening fig.
Scrimgeour explains further, "The constantly changing positions of the cutlery and other objects suggest a shifting and an evolution in what we see as sacred or fundamental to our core beliefs. For instance, an empty place setting, may symbolise a loss of self, emptiness or missed opportunities."
Scrimgeour's paintings are puzzles, much like our identities – made up of fragments freighted with memories and experience. They are vanitas paintings for our age: they hint at the fragility and transitory nature of our lives. Similarly, the fragments recorded are small monuments to the human desire to leave what Antony Gormley describes as "a trace of our living and dying on the face of an indifferent universe"*.
* Antony Gormley, interview with the Financial Times, 2015