PRESS RELEASE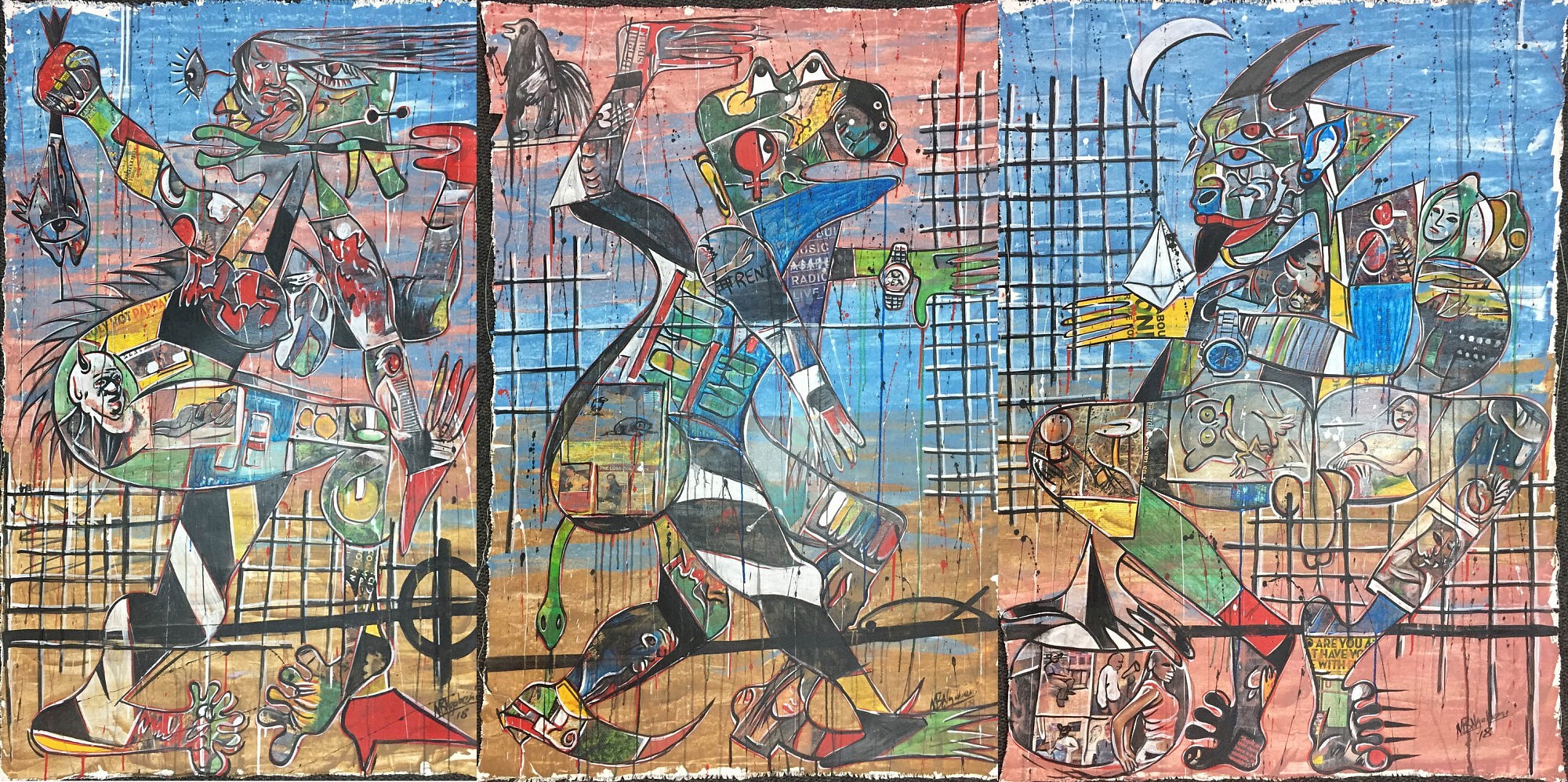 Blessing Ngobeni: A Note From Error
Oct 19 – Nov 10, 2018
Everard Read London presents:
Blessing Ngobeni
A Note From Error

19 October - 10 November 2018
Everard Read London present a solo exhibtion by Johannesburg based artist Blessing Ngobeni. Fuelled by the social injustices of post-Apartheid South Africa, Ngobeni joins a distinguished lineage of artists who dare to critique the status quo. His work is said to "borrow from the language of Surrealism, the anarchy of Dada and the figurative violence of Neo-Expressionism." *

Request a portfolio here.
* Vitamin P3 New Perspectives in Painting, Phaidon, 2016