PRESS RELEASE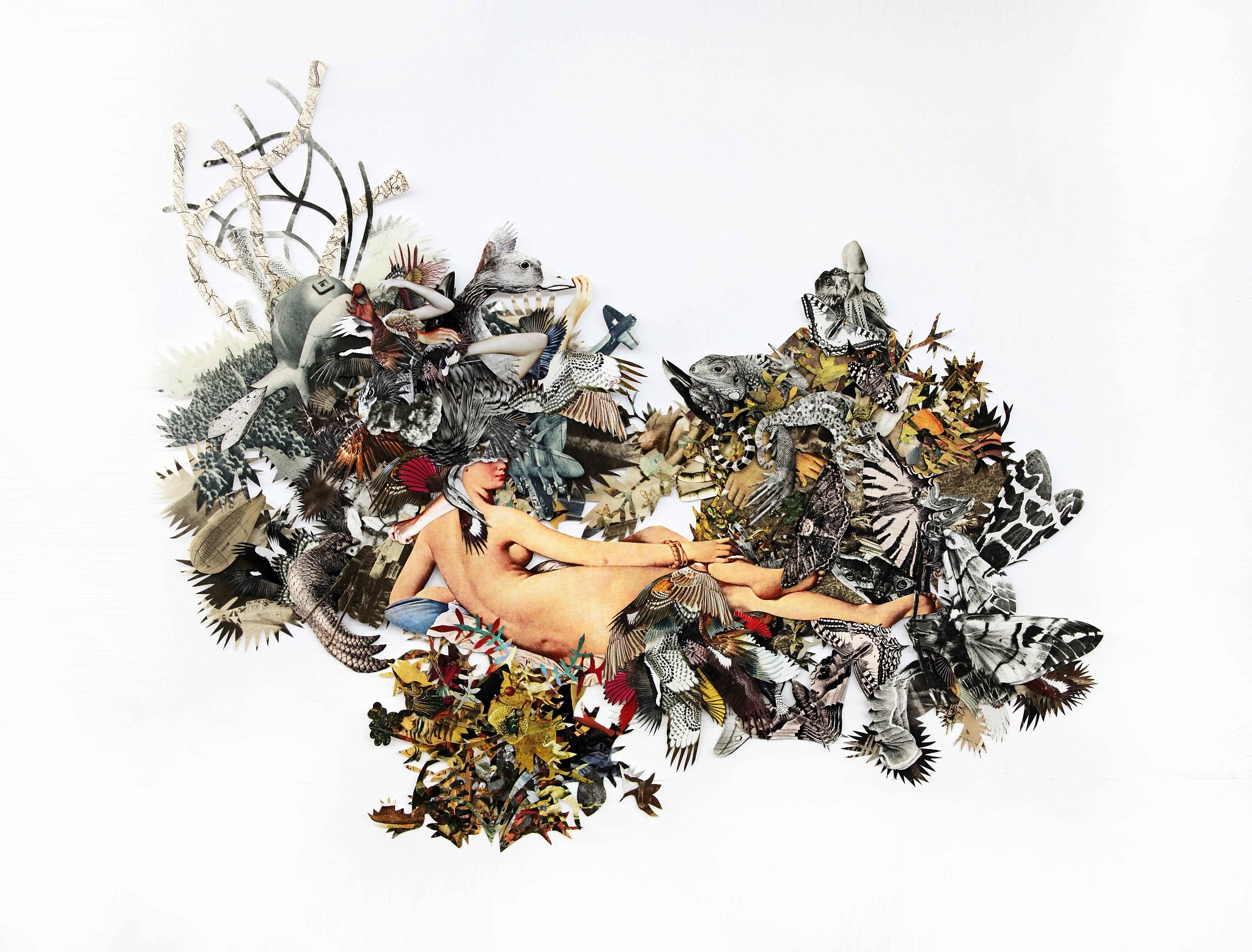 Barbara Wildenboer: Folly
Mar 8 – Mar 30, 2019
Everard Read London presents
Barbara Wildenboer  Folly

8 - 30 March 2019
Everard Read London presents an exhibition of new work by South African artist, Barbara Wildenboer.
Using the medium of collage to powerful effect, Wildenboer's exhibition comprises highly textured and sculptural works that serve as contemporary vanitases within the context of the Anthropocene.
Through her practice, Wildenboer reflects on how humankind is affected by globalisation, economic upheavals, scarcity, pollution and man-made disasters. She explores both beauty and excess, the magnitude and the mystery of the cosmos, contrasted with the relative insignificance of humans.
Wildenboer exploits collage at luxurious scales; a microscopic image is scaled up or down and reintroduced through a variety of media, whilst exploring a range of subject matters. Collages are photographed, cut out and a new collage is created and absorbed into her visual language. Wildenboer also creates delicately-cut altered books which often contain maps and atlases, sometimes using images from the book as central elements to her pieces.
Several of Wildenboers' collages are installed at Linthwaite House in Britain's Lake District and form part of the Leeu Collection Luxury Hotels art collection.