PRESS RELEASE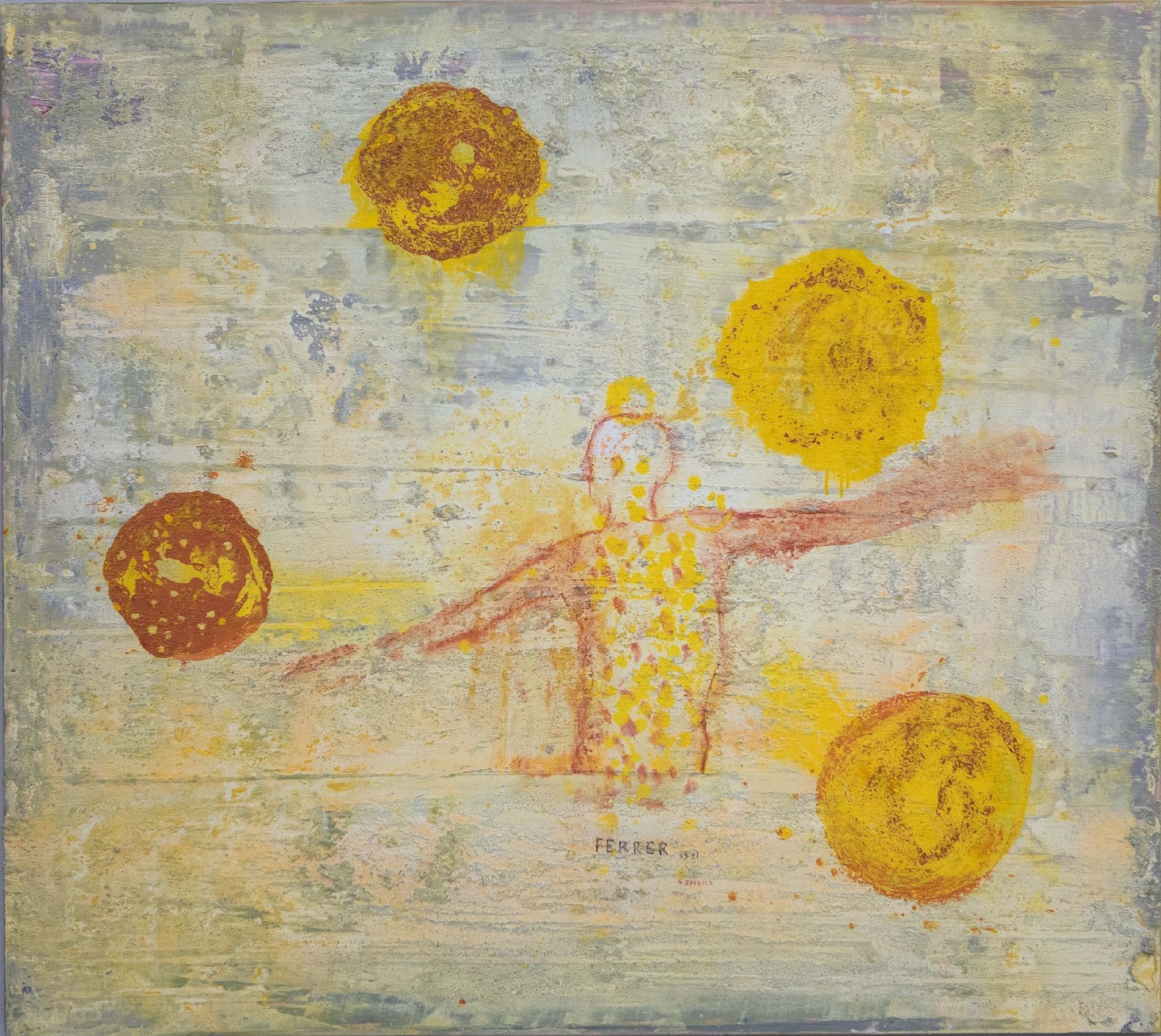 GUY FERRER | RE-VIVAL
Mar 18 – Apr 19, 2022
GUY FERRER | RE-VIVAL
18 March - 19 April 2022
VIEW ARTIST PAGE | VIEW THE PORTFOLIO | +44 (0) 20 7590 9991
Everard Read is pleased to announce Guy Ferrer's third solo exhibition at its London gallery. The exhibition will include new paintings and a selection of bronze sculptures.
Rich in symbolism and characterised by highly textured surfaces, Ferrer's work is deeply concerned with the numinous. His relentless energy, it seems, comes from a spiritual necessity to make art which has given life to a thirty-year career of making paintings and sculpture that appear to vibrate with ethereal energy and which connect with audiences across countries and cultures.
For this London exhibition, Ferrer has assembled a poignant body of work made in the year following the tragic loss of a close family member. Re-Vival is a celebration of life and continues Ferrer's investigation into the duality of life and the universe, using his artistic practice to search for solace and meaning - and share his revelations with others.
Guy Ferrer is a French artist of Catalan and Italian descent. Over the past three decades, he has developed an international reputation as a painter and sculptor, with exhibitions in museums and galleries around the world.