PRESS RELEASE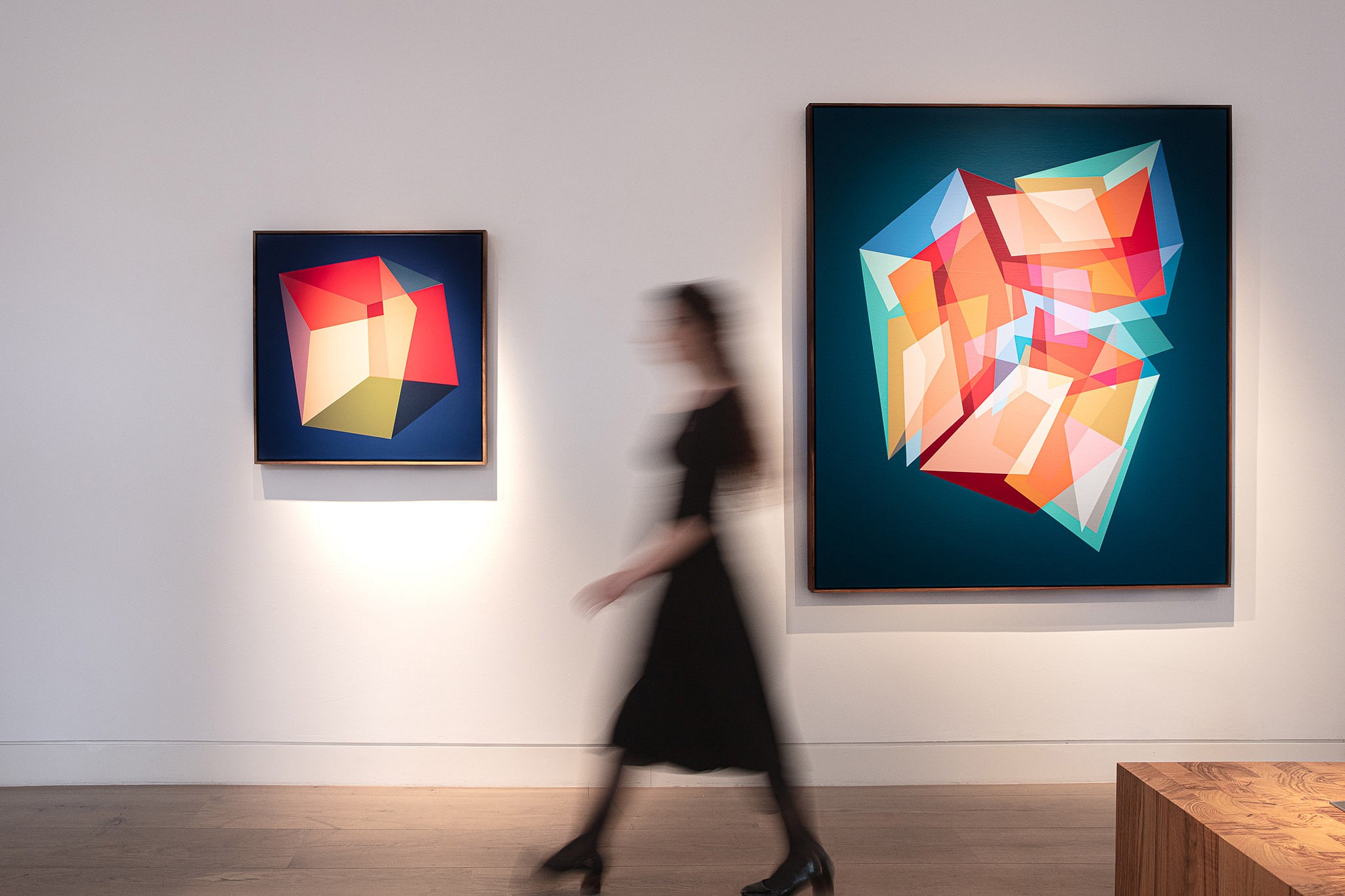 ANDRZEJ URBANSKI - DIGITAL FREQUENCIES
Nov 13 – Dec 5, 2020
ANDRZEJ URBANSKI - DIGITAL FREQUENCIES
13 November - 5 December


REQUEST PORTFOLIO | +44 20 7590 9991

Everard Read London presents a solo exhibition of new works by Cape Town-based artist, Andrzej Urbanski, known for his meticulous, hard-edged abstraction.
Urbanski's work appears to be the result of an automated process; the precision of its execution gives the initial impression that the works could only have been created by a robotic or digital tool.
The artist's interest in creating this illusion is rooted in his fascination with digitally-produced art, the digital tools he uses in plotting his intricate compositions, the relationship between lived experience and virtual reality and the status assigned to handmade products in the post-industrial era. It is also informed by his appreciation for the minimalist movement, although he is inspired by a range of high modernists, from Rothko to Mondrian.
Urbanski employs the unconventional spray paint medium in his abstract painting as it produces flat colour fields and removes any trace of the 'artist's hand'. This conforms not only to the minimalist ethos but his desire to replicate imagery that appears to be digitally generated.
The bold shards of colour characterising Urbanski's art may recall objects, places, experiences from his youth, the colour of a building or a room, or they may encompass his state of mind as he steps into his studio. As such, he often describes his painted works as 'high' or 'low frequency', referring to either a complex matrix of influences shaping intricate compositions, or quieter forms, often united by a subdued colour palette.
Born in Poznan, Poland, Urbanski moved to Berlin as a child in 1989. It was his experience of growing up in the city's 'grey zone' after the fall of the Wall, when barriers between east and west were eroded, that activated his participation in street culture. He first experimented with spray-paint as a graffiti artist, before applying this medium in a fine art context.
After exhibiting in Berlin, the USA, Canada and Switzerland, a residency in Cape Town took him to South Africa in 2012, where he continues to live and work today.
This is Urbanski's fifth solo exhibition with Everard Read galleries.